Our Goal
We make the ownership of residential and commercial income property as stress-free as possible while maximizing the long term return to the property owner.
Our Approach
Our team's expertise, built through decades of experience, together with the systems and processes we have developed, enable us to deliver a comprehensive and best-in-class property management service.
We continually improve our capabilities and upgrade our technology, allowing us to enhance the service we offer to our property owners. Whether it's utilizing the best web strategies and social media for property marketing, using industry leading property management software for financial management and reporting, or utilizing faster and more secure electronic payments, we always look for ways to enhance our services through new technology.
Our Comprehensive Property Management Service
Property Marketing & Advertising
Advertising properties on all the key internet real estate sights and social media to ensure the broadest and most effective awareness amongst potential tenants
Attracting many potential tenants to our own proprietary website – a well known source of homes and apartments for rent in the local market
Effectively highlighting the property's qualities through interior & exterior photographs and a skillfully written description
Receiving substantial volumes of business from previous tenants and tenant referrals

Selecting & Managing Tenants
Preventing many problems by placing a major emphasis on tenant selection – screens applicants with credit checks, employment and / or income verifications, previous rental history checks and in-person interviews
Entering into written rental agreements with tenants and clearly communicating expectations with new tenants
Treating tenants and their problems fairly, handling problems promptly while keeping tight management control
Managing all aspects with those tenants that do not stay within the bounds of the rental agreement – from issuing warnings and resolving minor issues through to the implementation of unlawful detainer actions

Managing Tenant Move-Ins and Move Outs
Comprehensively preparing the property for a new tenant and capturing the condition of a property in written form when tenants take possession
Thoroughly inspecting the property when a tenant vacates to have the tenant cover the cost of repairs that goes beyond normal wear and tear

Property Maintenance & Vendor Management
Overseeing the work of trusted and experienced maintenance vendors
Obtaining, thanks to the business' size and scale, discounts on labor and materials not available to most property owners. Property owners receive the benefit of these savings.
Qualifying vendors to ensure worker's compensation and insurance requirements are met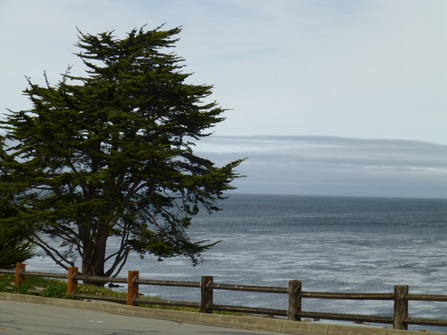 Financial Management & Reporting
Actively managing property yields by the skillful trade-off between maximizing rent and ensuring low vacancy rates. Leveraging the CPM team's extensive experience and knowledge to ensure that properties generate the overall maximum rate of return.
Managing and disbursing owner funds in a reliable, accurate and timely way
Providing comprehensive, but succinct, monthly and year-end statements that cover relevant financial and operational information. Reporting also streamlines the owner's tax preparation process.

Going Above & Beyond
Providing owners with market expertise and consulting advice to develop optimal income property strategies
Solving unexpected and / or unique property management problems that invariably comes along
---